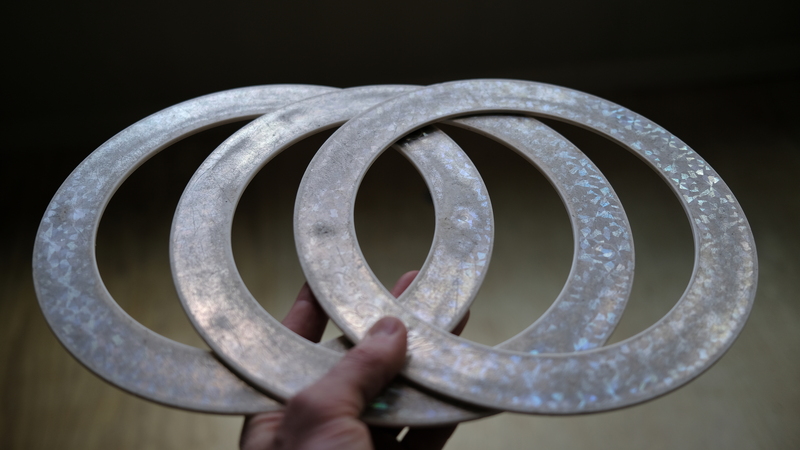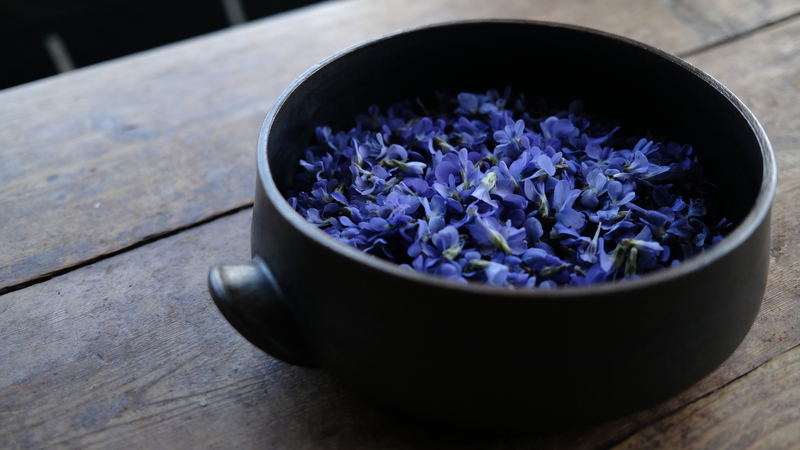 foraged violet, ceramic by kelli cain, worn table made from the salvaged hemlock joists of our two hundred year old house.
today we discovered the closet was locked, from the inside. a few weeks ago we finished walling it in, not having used the door because the wall was just, well, open all the time.
so we re-opened the wall to unlock the door. sadly this story did not end with the discovery of long forgotten treasure.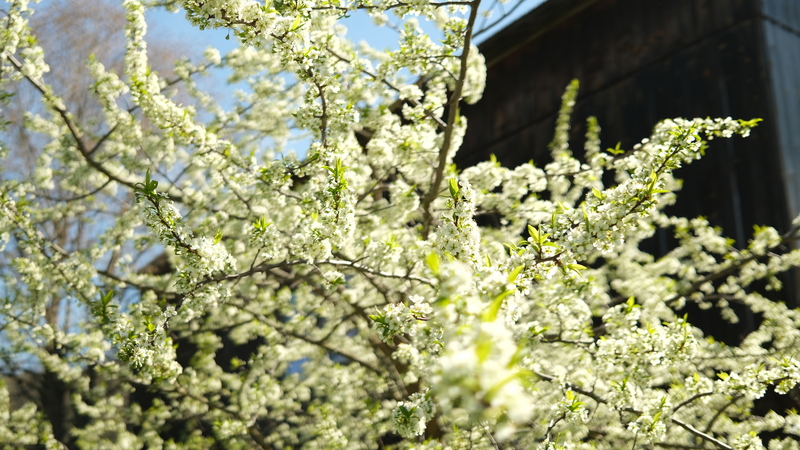 we lived in a city, dreaming of life amidst heavy-laden fruit trees.
twelve years on, this plum's blossoms suggest that just maybe, we are here.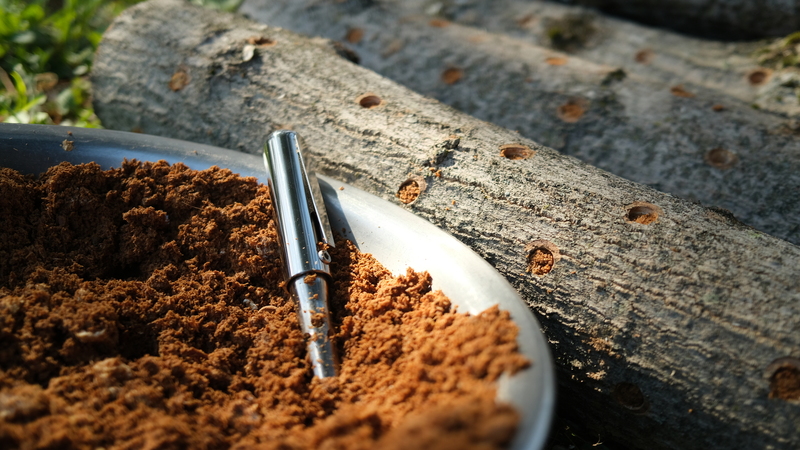 addition to the obscure specialized tool collection: okuda shiitake innoculation stick.
this year is snow cap shiitake in sugar maple. eighteen new logs.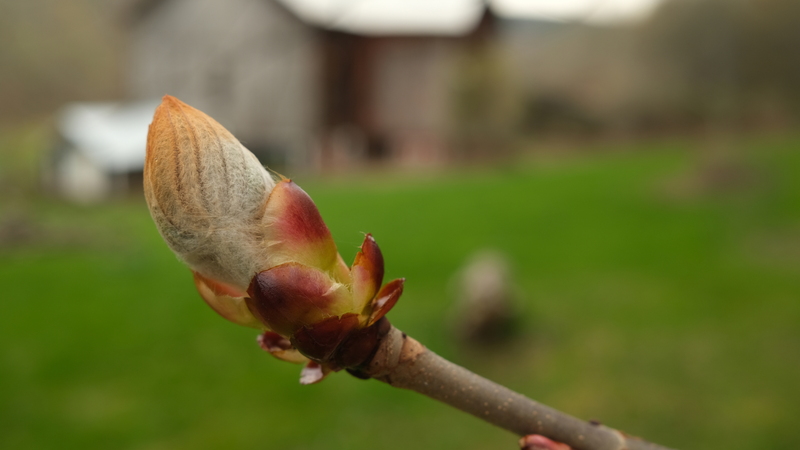 horse chestnut arriving with new colors to share.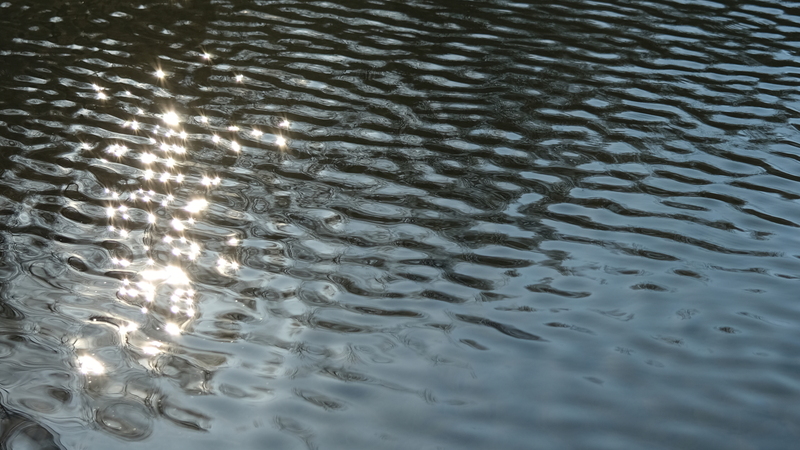 "You are strangling your life-force with words. Do not live your life searching around for answers in your word-hoard. You will find only words to rationalize your experience. Allow yourself to open up to wyrd and it will cleanse, renew, change, and develop your casket of reason. Your word-hoard should serve your experience, not the reverse."
brian bates - the way of wyrd (1983)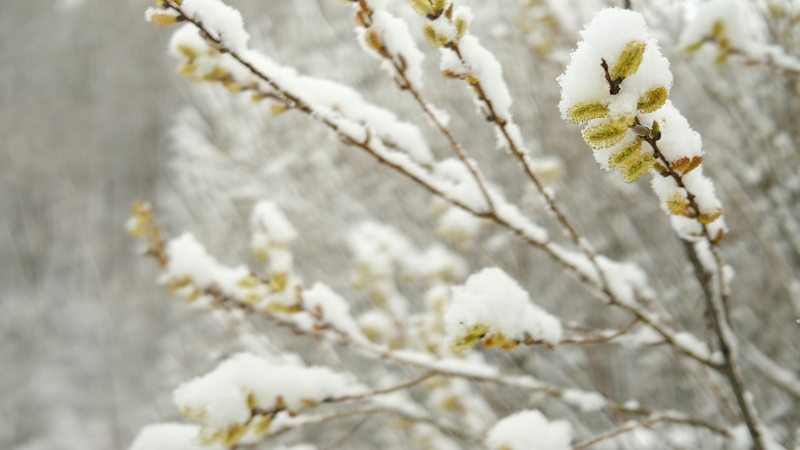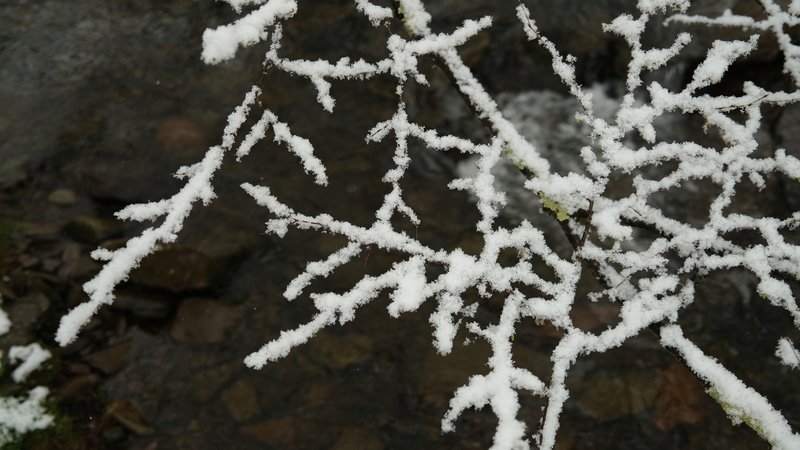 still reflecting on nan shepherd's the living mountain.
her writing is keenly perceptive, exhuberant, deeply appreciative: wholly celebrating the natural world. a resonating analogue of psilocybin-unveiled all-one-ness. eyes open. all senses open. mind open.
in physics, when describing a phenomenom with numbers it is common to have two models: ideal and real. for example, an "ideal diode" has a beautiful, simple equation. when i was young and idealistic the corresponding "real" equation upset me, as it revealed (and compensated for) all sorts of physical realities small and large. reality, a mess.
i wonder how my earlier self would've responded to theories of consensus reality and intersubjectivity.
"Preference falsification is an information theory term for the tendency for people to express a public preference that is different from their private, interior preference. For various reasons, certain preferences may not be publicly acceptable to express; they may be punished by execution, or labor camps, or exile, or social exclusion, or at the very least suspicion and a risk of some of these things. When people do not express their true preferences, they are deprived of the opportunity to coordinate with each other to create a more preferable outcome for both. Preference falsification is not just a political phenomenon, but a product of our dual nature, experiencing ourselves on the one hand from the privileged first-person perspective, and on the other hand from the imagined perspective of others. Pretending to have different preferences than one really does may be necessary to maintain a sense of safety, social belonging, and status."
sarah perry, weaponized sacredness [web]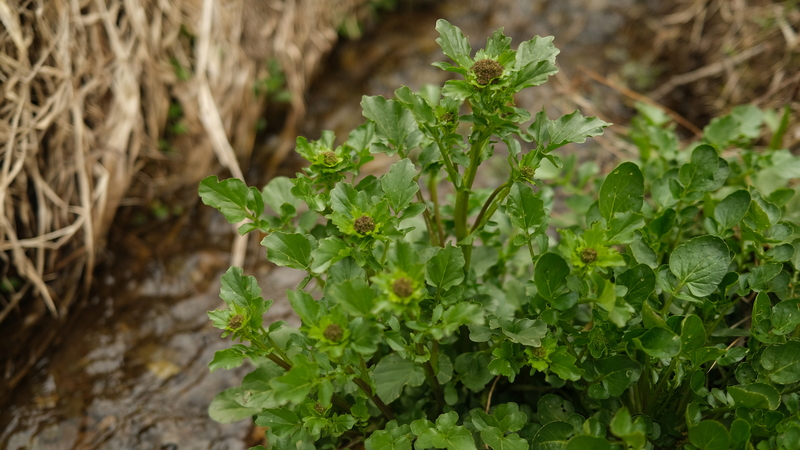 landcress. growing near watercress. both are edible and everywhere here.
acephalic - headless
polycephalic - with many heads
(currently reading post capitalist desire by mark fisher, edited by matt colquhoun. encountered and looked up the first word, then located the second. now all i can think about is d&d.)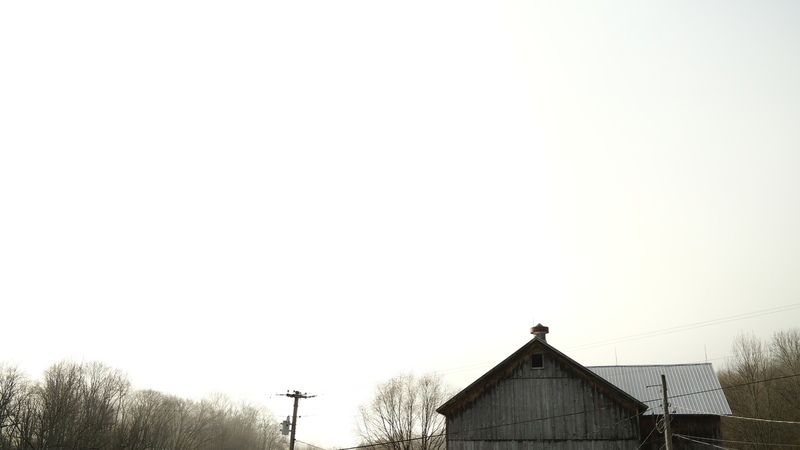 this morning the sky
burned bright white hiding
the mountains and hiding
the future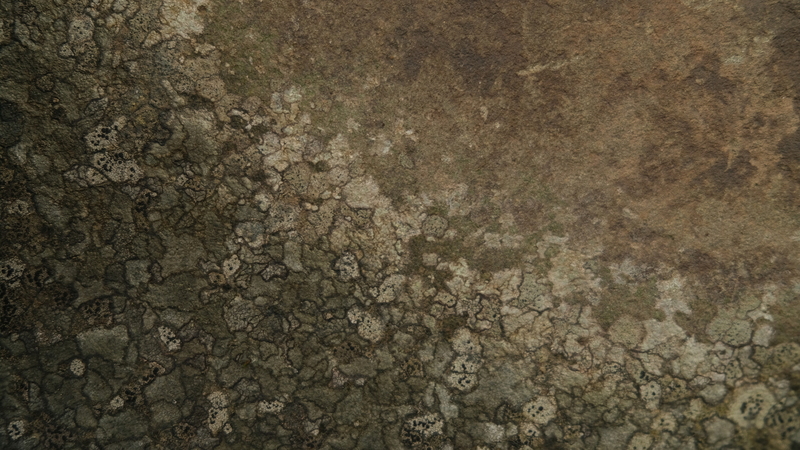 lichens cover about seven percent of the earth's surface. [web]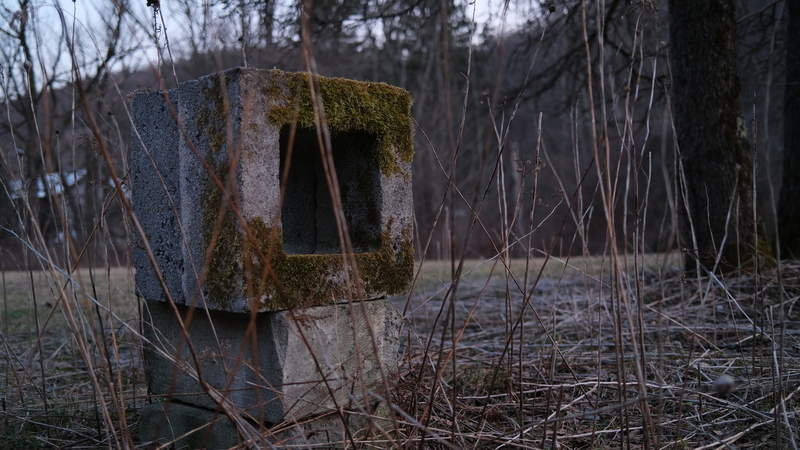 unintentional brutalist shrine/memorial for our 2011 bee colony which didn't survive the hard winter. capturing the swarm involved a willow over a bridge, partial nudity, and lots of running away.
drowning in information
while starving for wisdom
currently reading Lo-TEK, design by radical indigenism by julia watson. tek is traditional ecological knowledge. the book surveys practices which sustained various cultures for thousands of years.